We are proud to announce the release of our AMS INC. Carbon-Ceramic Brake Pads for the R35/GTR. These complement our existing line of AMS Carbon-Ceramic Pads for vehicles such as the 300ZX,350Z,370Z,996T etc.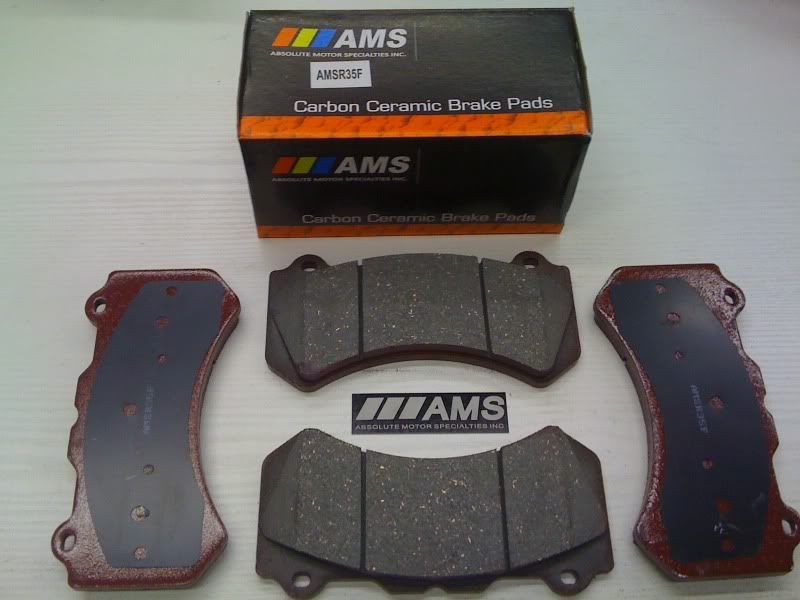 http://www.amsmotorsports.com/shop/i...rake-pads.html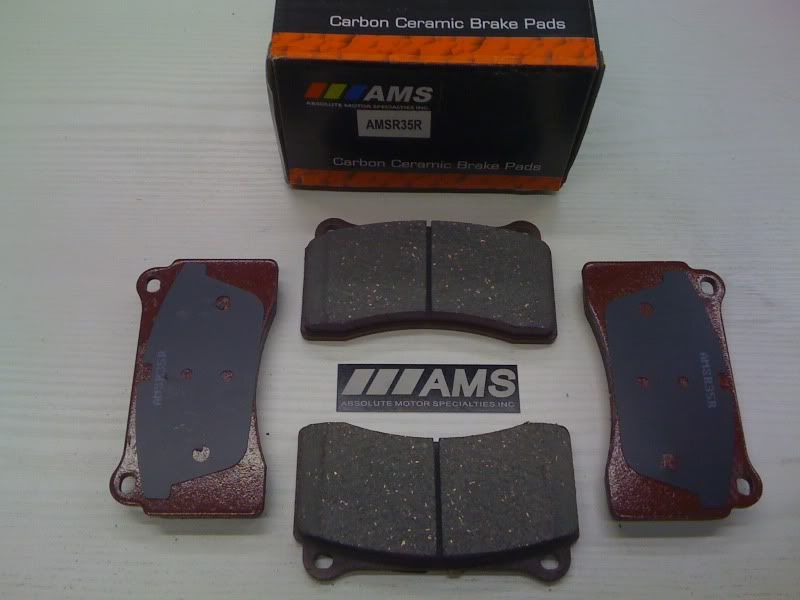 http://www.amsmotorsports.com/shop/i...rake-pads.html
Features:
• Proprietary Carbon-Ceramic formulation designed for use with our AMS R35 Max-Slot Rotors and street use! Minimal damage to rotors unlike track designated pads which will wear rotors quickly!
• High coefficient of friction
• High resistance to wear at extreme temperatures
• More bite and shorter braking distances
• Integrated shim for maximum performance and quiet operation
• Low dust levels
• Exceeds OEM specifications for stopping, noise, and wear!
• Extended rotor life!
• Slotted and chamferred
• ISO & TUV Certified
• Perfect in conjunction with AMS Max-Slot rotors!
*These are a max-performance street pad designed for use with OEM and our AMS Max-Slot Rotors and not recommended for track use. Using track pads will accelerate the wear in rotors considerably.