(This car was originally Brokered Via FVI, and is now owned by a personal Friend who helps us out a lot, Car is currently In FVI storage)
PRICE: $9.900
I have personally spent 3K on this car since I've owned it on things such as the full GTR interior, steering wheel, rims etc. Total engine mods are up to the 20K range which was done in Japan before the car was exported. The turbo kit alone from GReddy is 6K US. This car would pwn racing with only a few more upgrades (things I would do are better pads, and tires then she's pretty much good to go!!!).
I'm selling my street legal race car because I haven't had time to race, and I also want to downsize to 1 vehicle instead of 2. This car is awesome. Really awesome. I want to get a new car so I need to sell this to pay off some debt to be able to free up some credit so I can get better financing on a new car. I did have my fun with this car - some good road trips, but I've never tracked the car yet.
Anyways, here is my car:
1992 GTS-t Type M that has been modified to R-1 spec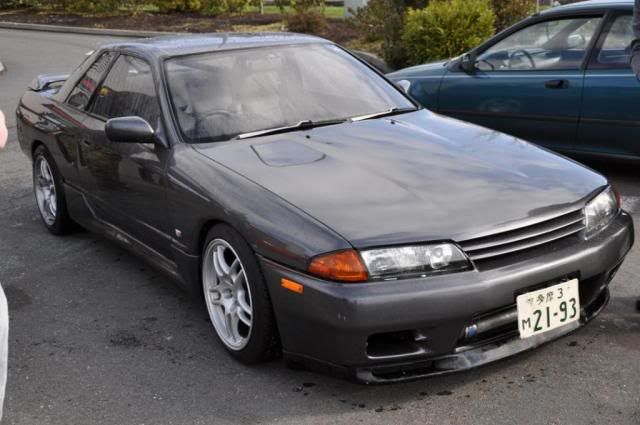 Current Mod List:
The car came with most things that I could really think of doing to a car to get it track prepped.
Roll cage
NRG Wheel
Nismo shifter
GTR door panels, front and rear
GTR seats front and rear (FULL GTR interior)
2 sets of rims - R33 GTR OEM rims 17x9 +30, and Sparco 17x9 +?? (fronts need a spacer)
HID 6000K

Tein coilovers
Adjustable uppers
Front and rear torsion bars
2-Way diff - locks verrrrry easy
A few other goodies I forget...nice suspension set up though and feels hella tight

Upgraded fuel pump
700cc external injector (pumps some extra gas into the manifold @ boost)
Fuel pressure regulator
Stainless braided fuel lines
Not sure what it currently has for injectors...may be installing GTR 440cc's if they are still stock
Aftermarket huge radiator
Aftermarket down pipe
Test pipe (no cat)
3.5" exhaust (possibly Kakimoto? Sounds great though...not sure what it is exactly)
GTR front hood
GTR Grill
GTR bumper
Now the fun bits...
GReddy TD06L2-20G full top-mounted turbo kit
Trust intercooler
Apexi Power Intake
Z32 MAF
Oil Cooler
Upgraded cams
Balanced crank
Exporter (FEAST) figures the car also has upgraded pistons and cylinder head work done to it
Electronics:
Apexi Super AFC (old school - see pics)
GReddy Rebic IV (controls 700cc injector into manifold)
Techtom Multi Display Monitor MDM-100
Pivot RPM monitor and shift light
Pioneer AVH-P4000DVD Touch screen head unit
I'm sure there is more that I'm forgetting...I will update as I find new things. I will post some pics and a few vids very soon. I also have the dyno sheet showing 363hp. That's with stock injectors at 1.2 bar. I have GTR injectors which I will include in the sale, as well as another set of Sparco rims (2 tires are toast, the other 2 are almost toast). With the GTR injectors, and a fresh tune, this car could push 400+hp easily I think. BUT, even at .8-1 bar she really hauls. I have only gone to 1.2 bar for dyno. 1.1 is as high as it's been since in my ownership. I comp tested it a while ago all cylinders being >150.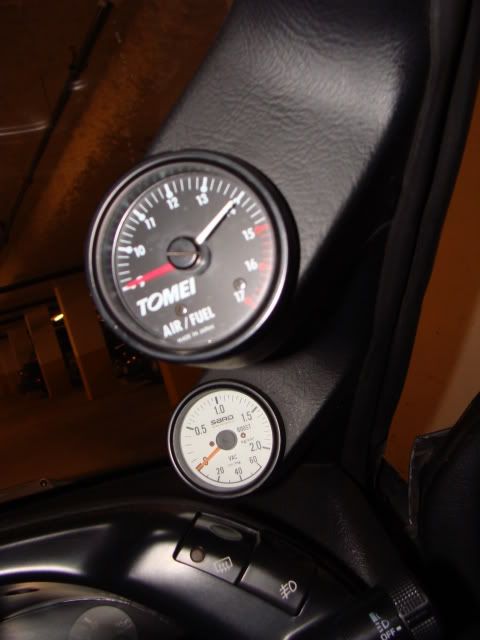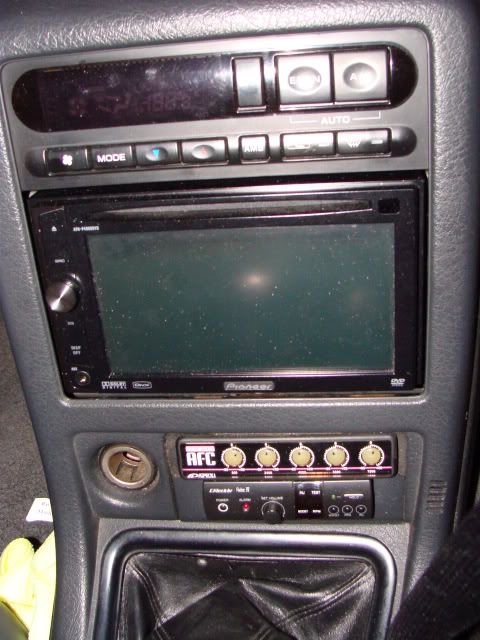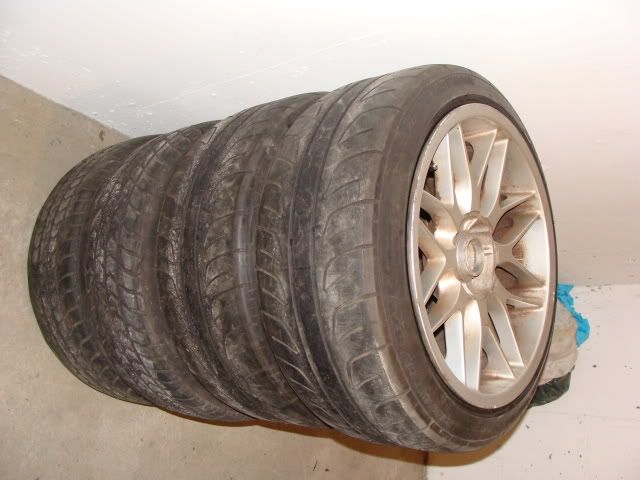 Oil Cooler: