What are Det Cans?
Essentially I think of them as a longer mechanics stethoscope. However the purpose of these is to hear detonation/knock/preignition.
What do you need?
- 15 feet (can't buy much shorter) of 3/8'' PVC air hose
- (1) 1/2'' brass tee
- At least 1 foot of 1/2'' copper tubing
- A pair of work ear muffs
- High temp RTV or sealant
I was able to buy all of the following for $35 at home depot.
How do I assemble?
It's simple.
1. Cut the 1/4'' fittings off the air hose. Cut to the length you like (depends on LHD/RHD car etc).
2. Insert the tee in one end of the hose and cut two pieces to go to the ear muffs.
3. Drill a 3/8 hole in the ear muffs. I filed it out from there to have a very snug fit with the hose. I used epoxy to attach the hose to the earmuffs.
4. Now cut a appropriate length piece of your copper tubing. Flatten about 3 inches in a vice and fold it over itself three times. Drill a hole in part you folded to attach to the block.
5. Now take the other end of the hose and give it a nice coat of your high temp sealant. It will be a snug fit in the copper tube but you can squeeze it in. Push it in a few inches to get a good seal/adhesion.
Give it a few good hours for everything to dry and you are ready for action.
6. Bolt it to your block, preferably intake side and as high up as you can.
7. Route your hose whichever way you choose. you can go through the firewall but personally for the very occasional use I will just run it out the hood and in through the window.
Now that I'm done, what am I listening for?
Detonation has a very metallic like sound. I can best describe it as marbles falling into a tin can.
This is a great sound clip. It will almost sound exactly like this.
Pictures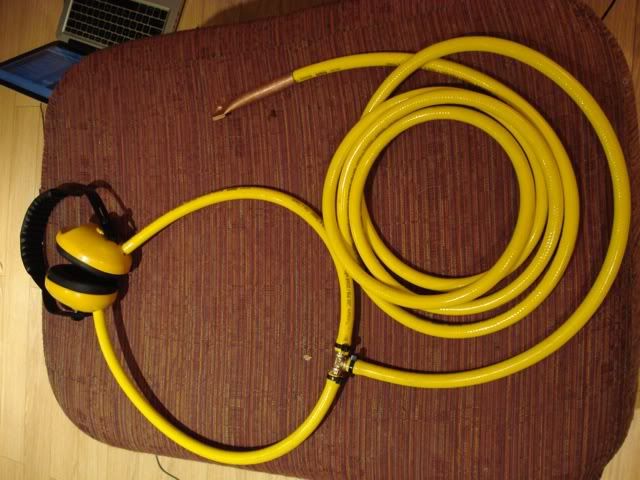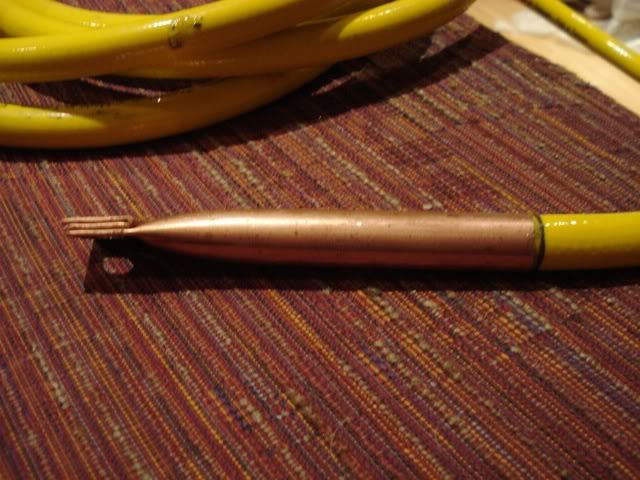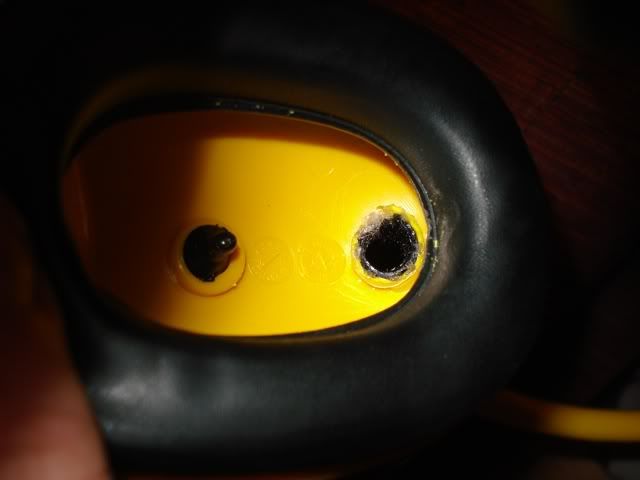 After using:
Compared to my electronic ones (headphones with a bosch knock sensor) I feel like I can rely much more on these. Detonation is VERY clear sounding with these.
**NOTE**
- Detonation is not always caused by timing itself.
- Do NOT tune until knock and retard a few degrees. MBT can not be achieved this way.